La vice-première ministre et ministre responsable des PME, de l'Allègement réglementaire et du Développement économique régional, Lise Thériault était présente avec le maire de Québec M. Régis Labaume, M. Michel Giroux, président et chef de la direction de Gentec-EO et Mme Charlotte Fontaine, PDG du Pôle Optonique dans les locaux de Gentec-EO à Québec pour le lancement du pôle d'excellence en optique-photonique du Québec.
"Le nouveau pôle d'excellence aura pour mission de dynamiser et de représenter tout l'écosystème québécois de l'optique-photonique, en plus d'accroître sa capacité à réaliser des projets structurants" - l'honorable Lise Thériault.
L'organisme est formé de la fusion du Créneau d'excellence optique-photonique de la Capitale nationale et du Réseau photonique du Québec. Le pôle représente plus de 130 PME pour un chiffre d'affaires combiné qui excède les 800 millions de dollars.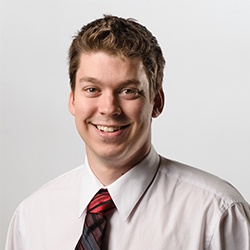 Le président de Laserax, M. Xavier Godmaire, était également présent pour l'occasion:
"La création du Pôle va aider notre industrie à atteindre une masse critique pour générer des économies d'échelle et des retombées positives à la grandeur de la province. Les entreprises du secteur, comme Laserax, pourront bénéficier de la proximité des grands joueurs du secteur." - M. Xavier Godmaire.
Les entreprises couvertes par le Pôle évoluent dans plusieurs domaines dont l'instrumentation, la vision et l'imagerie, les capteurs fibrés, les senseurs optiques et la télécommunication.

---
Sources:
Posted by Normand Lemieux

Normand is a well-rounded and autonomous marketing professional with a recent specialization in web marketing. He thrives to share experiences, to apply knowledge, to learn new things and get stuff done.
LinkedIn
Twitter