It's the only guide you'll ever have to read when choosing your laser marking system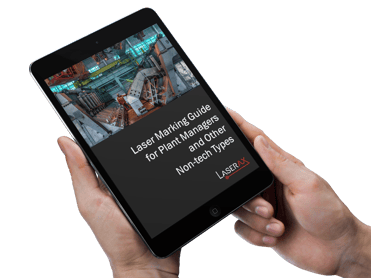 Traceability has become a major issue in the industrial sector. As the density of information required for traceability increases, manufacturers must improve the way information about their products is stored.
A better tracking of products can provide significant cost savings, improve efficiency and ensure compliance to your clients' request for an improved traceability system.
Laser direct part marking is the ideal solution for many industrial applications.
In the Laser Marking Guide for Plant Managers and Other Non-tech Types, we cover the most important aspects of laser direct part marking, including:
An overview of laser direct part marking

The advantages of Data Matrix Codes (DMCs) for direct part marking

An analysis of the parameters that influence laser marking time

Laser safety in manufacturing environments

Real-life examples of laser applications