Performance and Costs
The main advantage of dot peen systems is their low price in comparison to other marking techniques. In fact, such systems cost between 8,000$ CAD and 15,0000$ CAD. So the investment in dot peen markers is rapidly profitable. However, due to the mechanic contact between the system and the material, the writing tip deteriorates quickly and has to be replaced. This leads to important recurrent costs and the need of constant maintenance of the dot peen marking system.
The fact that the tip mechanically modifies the surface material can also be an advantage because it creates a profound permanent marking that can therefore survive to extreme storage and transport conditions. Such deep marking leads however to low speed writings because the tip needs to scan the whole marking region.
The great flexibility that offer laser markers comes with a higher price tag . A typical laser marker system price's starts at 35,000$ CAD and can go up to 100,000$ CAD depending of the power, the laser type and the industrial grade required for your application. Nevertheless, the use of laser marking systems is justified by these advantages:
No use of consumables and low-level of maintenance needed

Fast marking with enhanced resolution

High contrast allowing all types of bar codes

High speed
As a matter of fact, laser markers do not require additional or recurrent purchases which makes them a profitable long-term investment. Also, the resolution is fixed by the laser beam size which can be easily modified and can be really small allowing markings with lots of details. Also, even with enhanced resolution, the marking speed is still high because instead of moving the whole marking system, it is only two small mirrors that are rotated in order to sweep the laser on the whole surface.
Which technology fits your application?
Dot peen marking devices have been used for years and remain an effective solution mainly because of their low purchase price and their permanent markings. However, laser markers have become the go-to solution when a peak performance that assures high-density, fast and easily readable markings is needed.
By the way, if your are looking to get one of these marking systems to better track your product, you might be interested in our ebook Industrial Traceability: How Barcodes Work. You can get it simply by clicking on the button below. Enjoy the reading!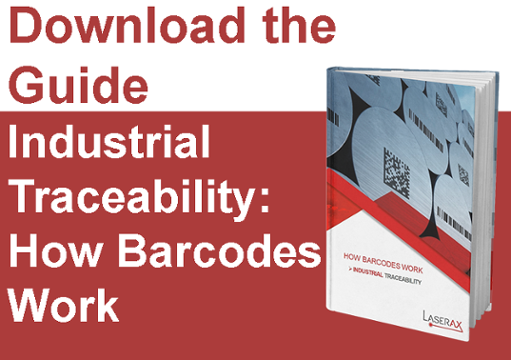 LinkedIn
Twitter