Everything you need to know about tracking codes for industrial traceability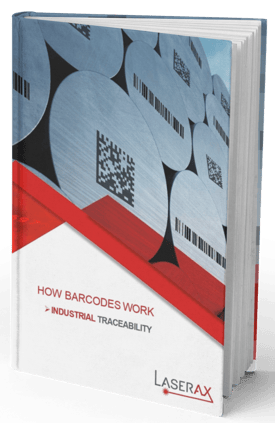 Traceability has become a major issue in the industrial sector. As the density of information required for traceability increases, manufacturers must improve the way information about their products is stored.
A better tracking of products can provide significant cost savings, improve efficiency and have significant impact on the corporate image of your company.
To help companies in the industrial sector get a better handle on their product traceability, Laserax has created a handy ebook, entitled Industrial Traceability: How Barcodes Work. It's a must-read if you are looking to up your game with product traceability.
In this free ebook, you will discover:
Barcodes and 2D codes

The advantages and limitations of barcodes

The technical aspects of 2D codes

The differences between Data Matrix Codes and QR Codes

Tables detailing the storage capacity of Data Matrix Code